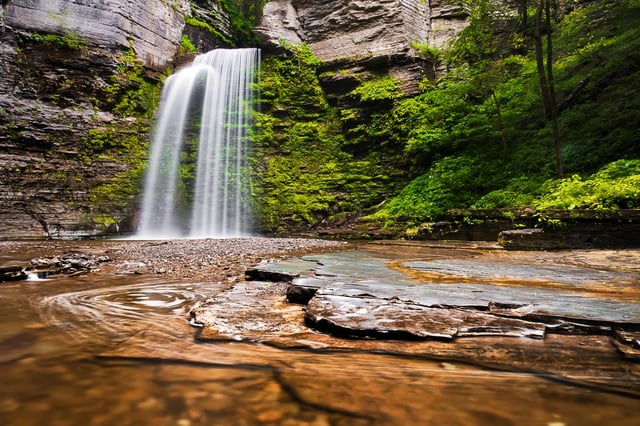 Introduction to Q4 2016/17
New Quarter, New Focus

Welcome to the last quarter of this financial year! This year is quickly progressing since welcoming in the New Year for 2017. I hope business wise you have just finished Q3 strongly and ready for a great Q4 performance before the end of FY16/17.
Alchemise Consulting is gearing up for further progress with our business this year and excited to announce that we are expanding our capabilities to incorporate a holistic business growth approach, encompassing a strategic focus on people, process, and systems for sales and marketing solutions.
We recognize the importance of digital marketing and having a strategy to be more successful in effective lead generation, new business development and a more personalized content appeal to specific audiences.
This year we plan to release quarterly newsletters with updates on our latest business news, so feel free to follow our company pages via LinkedIn and subscribe to our newsletter.

Sales and Marketing Projects
We have been busy delivering consulting projects for new clients during the past 12 months to deliver lead generation, sales channel enablement, and marketing campaigns. We've worked within the ICT, engineering services, and financial services sectors, both in Australia and throughout the APAC region.
We acknowledge that the marketing of professional and niche services can be challenging without the real field and industry domain expertise required to assist with a go-to-market engagement.
Niche areas to market such as ICT Cyber Security, Professional services, Finance and Investment sectors need a strategic experience and contextual knowledge based approach for effective marketing to Enterprise, Corporate and Government prospective clients.
Let us tailor a custom campaign for you that links your business strategy, sales and marketing financial targets and investments together - click below to register for an initial no-obligation consultation.

HubSpot Inbound Event 2016
The HubSpot Inbound 2016 event in Boston provided validation of the rapidly shifting nature and importance of digital marketing automation. An inbound marketing methodology in every marketing plan is required to respond to the ways buyers make purchasing decisions today, more so than several traditional methods.
It was great to meet and hear the Hubspot founders – Dharmesh Shah and Brian Halligan – speak about the first 10 years and their vision moving forward. If you would like to read more about the Inbound event and my key takeaways from Inbound 2016, check out this blog post...
http://info.alchemiseconsulting.com/blog/hubspot-inbound-digital-marketing-automation
Or to read an independent review by Jamie Strachan – on HubSpot and the benefits of marketing automation packages, check out this blog post...

http://info.alchemiseconsulting.com/blog/marketing-automation-tools-hubspot
Alchemise Consulting Christmas Event - 2016
Our end-of-year event was an enjoyable lunch at The Blackman Hotel in South Yarra. A mix of consultants, partners and clients made for lively discussions and revealed some exciting plans for 2017.
We value the partnerships we have formed and look forward to some successful outcomes and value we can deliver our clients.

Welcome to the Alchemise Consulting Team
In recent months we have welcomed two new associate consultants to our team, Melanie Gray and Ong Kai Kiat, both of whom bring specialist skills further expand our digital capabilities, as well as our ability to work efficiently throughout the APAC region as a team.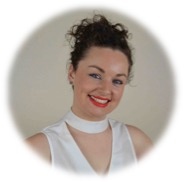 Melanie brings a fresh and unique perspective to the digital marketing arena. Her expertise in Google AdWords combined with her experience offering full-service marketing strategies, allows her to produce highly effective, results driven campaigns for clients across a range of industries. She is an AdWords Certified Individual and her drive and passion for marketing has earned her a coveted Google Partnership.

Learn more about Melanie: http://alchemiseconsulting.com/consultant/melanie-gray/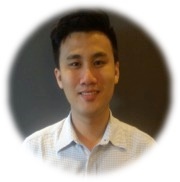 Kai Kiat's expertise is in content writing, with specialisation in the banking and financial, and technology sectors. He prides himself on extracting the key points and detailed information about products and services, and presenting them effectively to company's prospective clients. Recently he had an article published March 17th in the Singapore Straits Times which you may find of interest to read... http://www.straitstimes.com/branded-content/serving-the-under-privileged-through-wealth-made-from-networking
Learn more about Kai Kiat: http://alchemiseconsulting.com/consultant/ong-kai-kiat/
Thirst Creative Event
Alchemise Consulting Director Chak Ng was one of five panel speakers invited to the Thirst Creative event, If you build it, will they come? Why successful businesses never stop marketing, in Melbourne last month. This was an event targeted to business owners, especially in the SME space, to explore investment in marketing to generate more sales and greater ROI. It was well attended by a mix of dynamic business owners and sales and marketing managers, and generated some interesting ideas, questions and strategies!
If you missed the event, here is a link to some of our presentation slides - "Why marketing is an investment and not an expense?", or check out the related Thirst Creative blog post here.

With June 30 around the corner, now is the perfect time to start reviewing and building your sales and marketing strategy and budgets for the new 2017/18 financial year. If you need some independent advice and assistance, feel free to reach out to us.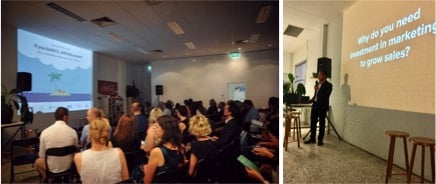 New Case Studies
Have a look amongst our recently published blog posts, where we detail aspects of three of the projects we worked on during 2016 for various clients and how we have assisted in solving some key sales and marketing challenges.
1) Vendor partner channel engagement support - How enabling vendor partner engagement support helped to progress the business case for a leading Australian electrical services company.
2) Web user experience review for lead generation campaign - A digital strategy assessment and user experience transformation for ICT security consultancy campaign.

3) Digital marketing automation for lead generation campaign - How digital marketing automation can help with generating leads - are you digitally ready?
Upcoming Calendar
During this quarter, we will again be visiting Singapore and the CommunicAsia 2017 exhibition and conference in May from 23rd to 25th, at Marina Bay Sands.
If you are also visiting the event and would like to meet and discuss prospective requirements and opportunities about your Regional APAC marketing campaigns, channel marketing and sales, go-to-market plans, please get in touch and book a time/appointment with us during the event or email us at info@alchemiseconsulting.com

Thank you for your support to date and look out for our next edition of the quarterly Alchemise Consulting Newsletter. Have a great close to Q4 in the meantime and successful selling!

If you'd like some tips and strategies for increasing your sales, click below to register for our e-book,
"How to increase your profits with seven profit multipliers"