Why it's important to try to get it right in retail today:
In a given tough trading retail "bricks and mortar" environment in Australia, I was very surprised that one of the leading department stores in Australia, David Jones had failed to deliver in my first online shopping experience with them and in store experience last weekend.
When my old vacuum cleaner decided to fail over the weekend, I started my buying journey online for a new one. After an online comparison between David Jones, Myer, JB HiFi, Harvey Norman and Good Guys, the best offer was listed on the David Jones website after a less known online retail brand stated they had availability and a competitive price. David Jones had advertised $674 from $899 plus a $60 Gift Voucher for all orders over $250 on full price purchases.
During the online search and research based on post code had listed Bourke St, Malvern Central and Southland stores all having and displaying stock availability for in store pickup, click & collect or delivery.
Here is how my customer experience unfolded over the afternoon which took over an hour to get this resolved and complete a purchase engaging multiple channels to attempt to purchase one product.
Perhaps on this occasion I was just an unlucky consumer, however it raised a number questions in my mind about how important a well integrated customer experience strategy is to acquire new customer business revenue growth and ensure a solid customer retention strategy around customer lifetime value can meet business objectives.
---
CUSTOMER EXPERIENCE FAIL #1 - PHYSICAL IN STORE CHANNEL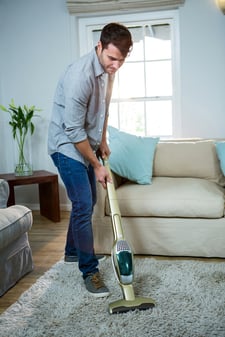 Based on this information and convenience, I decided to drive to the Malvern Central store to pick a unit.
In store, I went to the vacuum cleaner section looking for any signage of the special offer or a demonstration unit to look at. Customer service said they were having issues with stock representation and none of the special offer was in store.
Also the gift voucher of $60 was based on FULL Purchase price and not off the special price, however a previous customer had managed to order it via the special offer and also received the $60 gift voucher in addition.
The customer service staff advised the best way was to order this online to take advantage of the special offer and also gift voucher deal.
CUSTOMER EXPERIENCE FAIL #2 – DIGITAL SUPPLY CHAIN CHANNEL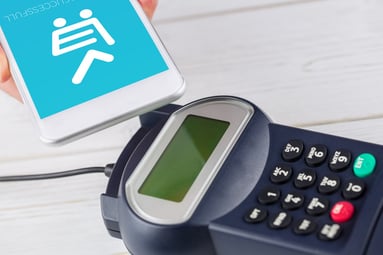 In store, the customer service advised to register an online account and put the order through the online store and complete the payment online.
The distribution centre had stock listed in the warehouse for dispatch but not click and collect and wasn't an option for this product. The online store highlighted at least three nearby David Jones stores with stock on hand and available.
According to the customer service in house, other David Jones stores who were out of stock were directing customers to their store as highlighted in their supply system seen in store with their POS inventory system.
---
CUSTOMER EXPERIENCE FAIL #3 - DIGITAL WEB & MOBILE CHANNEL (CX USABILITY)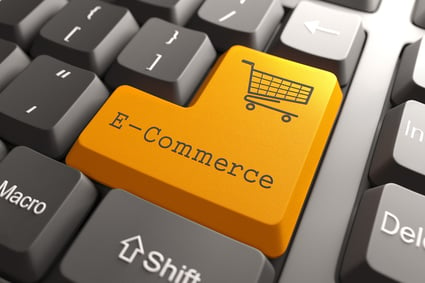 Upon attempting to setup my account on davidjones.com.au (in store) on my Samsung Android mobile – the mobile user experience wasn't great as upon inputting my details, the Confirm my account button wasn't working.
When I tried to checkout as a guest purchase, the full RRP was still listed without any mention of the discounted price and checkout in the online cart with any adjusted special offer price listed to pay online.
A staff member tried her Apple iPhone 8 login and it was working fine for her to access the discounted price in the shopping cart first time. This showed $674 in the shopping cart.
I tried again to setup the account on the mobile phone and finally after 10 attempts after trying to confirm the account button which wasn't working, it finally went through to complete the online activation process before going onto the selection in the shopping cart.
The price of $899 was still showing for the item plus the promotion of $60 Gift Card (which doesn't apply for special offers)
So what next I asked?
---
CUSTOMER EXPERIENCE FAIL #4 – ONLINE CUSTOMER SERVICE & SYSTEMS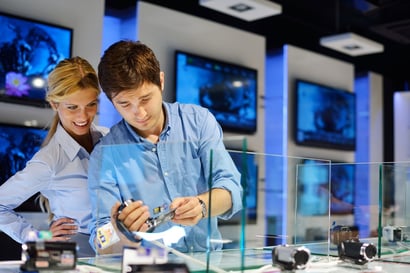 The store customer service who rang up online customer service on my behalf passed me onto the inbound customer agent who proceeded to explain the process. So this became a two step process to even find out how to proceed with this purchase.
I was advised the following steps below given it was Sunday and no IT online support was available. The customer agent had no authority to override or edit the online store or check the shopping cart checkout process.
Login to David Jones online account/ sign in.

Complete the purchase at full price of $899

Given it was the weekend, no IT support was available to correct the listing and price issue stated from Customer Support

Pay by credit card online for full RRP of $899 and then send an email to a provided customer service email address and request to be credited the difference based on the advertised price of $674 .

Only a postal delivery option was offered with no in store pickup for convenience.
By the time I completed this process with the Customer Service assistance this had taken more than one hour of my time on Sunday afternoon in the store.
I was wondering surely it shouldn't be that difficult to buy one product that is in high demand and popular.
---
CUSTOMER EXPERIENCE FAIL #5 – DISTRIBUTION & LOGISTICS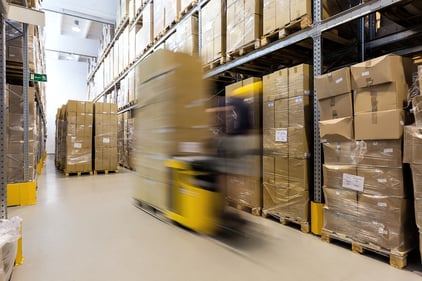 Two days after the order was placed, I was curious if the order would be delivered on time within 5 to 7 days. Coincidentally, I received a phone call this morning from dispatch requesting to confirm what product I ordered and also what price I paid and the reference number of the order invoice. It seems like there was a systems or process issue here.
---
MY CUSTOMER EXPERIENCE: SOME THOUGHTS & REFLECTIONS.
If David Jones still prides themselves on tradition and 180 years history as they advertise in store and in their online brand messaging as an omnichannel retailer then this customer experience certainly doesn't capture a successful or seamless traditional or digital channel experience.
I can only assume the possible challenges in the rollout of digital transformation platform and strategy, implementing customer support process, ensuring a tighter horizontal or vertical integration of store to warehouse with ERP and POS supply chain processes.
From a digital marketing perspective, online store web design elements for customer usability does form the initial perception and whether a customer wants to complete the conversion process or bounce off. There are many options complete the purchase with another retailer who provides a seamless experience and process through the buyer's journey.
The importance in retail is to provide ease of customer engagement and purchase across all channels. The online digital front end as well as having a customer support backend systems environment needs to be able to keep attracting, engaging, delivering and delighting the customer.
As a consumer on the customer buying journey, I feel more businesses can improve their inbound sales and marketing approach with capturing and using the right data analytics but always seek active customer feedback.
The positive side from this experience is that I found that having a retail store assistant to have a human interaction with customer service skills to facilitate assistance by phone in reaching internal online store customer support was helpful. They helped to provide a suggested process which seemed like it was a workaround for their systems and process limitations to help deliver the order.
My takeaway from this basic consumer customer experience example is that when a business is planning and delivering an omni-channel strategy or a digital transformation project, an aligned team collaboration and horizontally integrated customer centric approach should always be front of mind. From an IT systems perspective I understand that the challenge of implementing the right processes and systems data to ensure a consistent customer experience and a continuous feedback loop can take time and refinement to get right.
In this disruptive retail environment, perhaps suppliers may choose alternative or direct distribution strategies but consider only the best stockists. Perhaps their criteria needs to be achieving high volume of sales but also keep in mind who can represent their brand profile with a high level of customer experience. This could be through an online retailer or "bricks and mortar" retailer channel.
The future of Australian retail on a global scale is tough will become tougher for survival. Both retail shareholders and the end customer need to be shown value through high standards of customer experience as well as ongoing innovation and customer service.
How does the leadership team address some of their current strategy, people, process and systems challenges to improve their customer experience and engagement?
For the time being, I wonder what the real business impact is and how many other consumers nationally both online and in store have similar customer experiences which I did. I would be keen to hear some industry leaders thoughts and opinions as to how some of these retail customer experience challenges can be addressed if anyone would like to share.
In the meantime, I will look forward to receiving delivery of the Dyson vacuum cleaner ordered in the next 5 to 7 days with a rebate of the special price advertised. The positive upside of my experience last weekend was that my cleaning chores at home has been postponed for at least another week until the new vacuum cleaner arrives!