Case study: Our client is a leading Australian systems integrator of telecommunications and media solutions for enterprise and

telecoms service providers.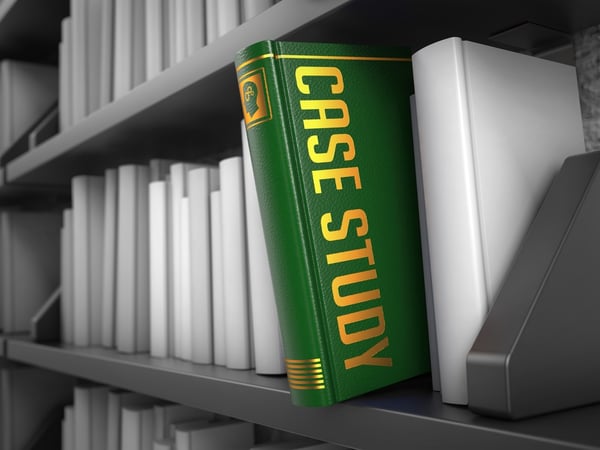 When it comes to marketing complex technology solutions and planning, the engagement of a specialist sales & marketing provider such as Alchemise Consulting will ensure there is contextual and content understanding of the product and service to sell. Depth of understanding for the specific market dynamics to help develop an effective value proposition to develop a solid go to market plan both from an industry sales led and marketing perspective is a recommended investment to make.

What is SD-WAN Technology?
SD-WAN (software defined wide area network) is an emerging technology that offers several benefits compared with traditional, router-based WANs.

With SD-WAN, business decision makers with service providers can achieve cost savings, increased agility and simplification to support branch office connectivity.
The service diversification and growth plan decided by the directors was to look for the right technology vendor partner for SD-WAN solution with comprehensive due diligence before taking the solution to market and testing the relevant strategy.
In building a ground up new capability, several factors internal and external needed to be considered from a resourcing, commercial, product development, sales & marketing perspective.
They spoke with us to assist, given our technology services background in the market and understanding of the subject context from an integrated technology sales & marketing perspective.
Project Scope




Our senior consultant was engaged for five months to work in the role of 'Go To Market " manager' and tasked with helping to develop the go-to-market strategy plan as Phase 1, ahead of the go to market execution as Phase 2.
The scope involved determining the right value proposition and messaging with market testing as well as sales enablement preparation of digital marketing assets.
---
Our deliverables spanned across both sales and marketing and product components:
Market Research - Phase 1
Business vision
Market segmentation
Competitive positioning
Definition of offering

Marketing Plan - Phase 2
Market position and strategy
Sales and marketing enablement
Product market launch
Operational requirements
Financial analysis
Our deliverables and value of sales & marketing experience provided:
Developing relevant foundation content that was needed as well as relevant targeted customer centric presentation collateral
Digital website content to specifically engage the right audience
Understanding and mapping their buyer's journey and customer problem as the first step of alignment
A new website domain and trial marketing automation usage with a CRM and marketing CMS/automation tool by HubSpot
Sales execution and demand generation processes and activities
Enacting a culture shift to engage internal client resources from digital, development, sales and technical solutions (both internal and from vendor)

As part of the Go to Market manager role, we highlighted the importance of focus on product roadmap, pricing, positioning and packaging research to work at tactically as well as strategically.


Executing a strategy requires practical testing in the market as a well as a dynamic 'hands-on' approach
After five months fulfilling the requirement delivering the go-to-market strategy, the clarity of market positioning and sales strategy was established as well as deliverables scoped to market test.

Key Project Learnings




When starting from a foundation level, the Directors' commitment and team time needs to be available for this to be a joint success for Phase 1.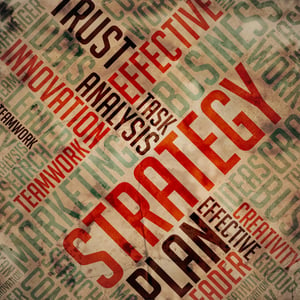 What a business has in mind or brainstormed for their service offerings may not be a match for what the market wants or is ready for, so market testing or market opportunity research needs to be completed first.
A clear vision and strategic plan is needed as well as taking the time and investment to look at sales & marketing alignment in some detail as part of the go to market.
For smaller businesses or niche specialists, the shift to digital marketing in a customer centric manner is important to prepare for omni-channel engagement outside traditional relationship, referral and sales channels. The value of this approach is an ability to accelerate sales and marketing engagement when the solution and services are launched.
When considering new product introductions, there cannot be a solid plan until you complete market research and feasibility analysis.
When most business owners/directors are time poor, the speed to market and right launch preparation is important to develop the team expertise required to achieve this. If you are attempting to launch too early, the opportunity window might be premature to secure customers, or if you are too late, you need to be a market segment leader not a follower generally.
Outcome




We successfully scoped outcomes for the assessment of Go To Market strategy, market research for the correct vendor which was suitable and also developed the digital presence, collateral and sales enablement components of the content plan.
Our value with extensive ICT sector and technology domain knowledge of the market and competitors for SD-WAN helped positioning a productised and managed services model for generation of revenue opportunities in the Australian market.
The value of a flexible arrangement and value as part of the client's team allowed much further consideration for investment and market knowledge to be developed for the Australian market for SD-WAN. The completion of Phase 1 provides future clarity when Phase 2 (execution) commences.
---
If you would like specialised technology solution marketing assistance and sales optimisation and help with your go-to-market plans, we can assist with an initial no obligation consultation - contact us for an initial discussion on how we can help you and your business at info@alchemiseconsulting.com or @alchemise_cons or call our office on +61392255022.
---
CLICK HERE for another case study where we assisted and added value to a UK technology company with their APAC expansion and new Market Expansion feasibility.