Are you using Inbound Sales to speed up and hit your sales targets yet?
Can you relate to these common sales challenges in your business?
Are you a Business Owner or Sales Manager who needs to hit your sales growth targets and needs to shorten your sales cycles.
Are you a facing a gap in achieving the required sales pipeline from a lack of solid qualified marketing leads?
Is your current sales team not performing consistently and turnover is high?
How do you know if you can hit your sales target with inbound sales enablement and acceleration support from Sales Development or Marketing teams?
Are you tired of selling or winning business with lowest price to the bottom competitive wars?
To learn more about how we can work with you with our sales enablement offering to drive more strategic sales and improve one on one performance results.
---
The recent HubSpot State of Inbound 2018 highlighted the top sales and marketing goals and challenges faced.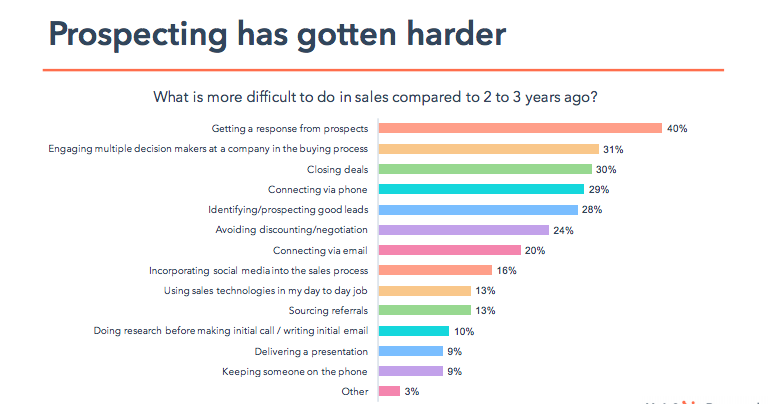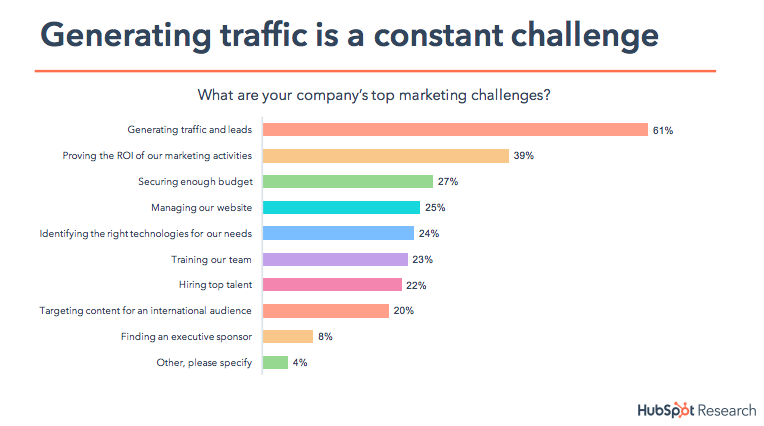 ---
So how can we help your business?
Alchemise Consulting is offering this opportunity to see results with our sales enablement services and compliment your inbound marketing services within your business. We will deliver inbound sales services with you aligned to the agreed strategy as it's your relationship at stake.
Learn how you can accelerate your own sales performance and apply a more sophisticated sales process between your marketing and sales teams without the risk and high cost of hiring new staff initially, dealing with politics or unlocking the sales potential within your existing client base
Why are we getting so much demand from businesses who want to work with our Sales Enablement Services? Traditionally sales development and sales management skills are a field revenue driven activity which flows on after marketing demand generation campaign and creative brand awareness initiatives.
The client's environment might be disparate for sales CRM and marketing automation platforms (typically either HubSpot or Salesforce) who are desperately challenged to speed up the velocity of their sales funnel from marketing campaigns leads.
So you are already succesful with Inbound Marketing with Content, Social and Email marketing delivery using HubSpot, then naturally Inbound Sales will deliver even more amazing results.
What else is the missing link between marketing and sales? - Sales Enablement
The Sales Enablement journey includes four service areas.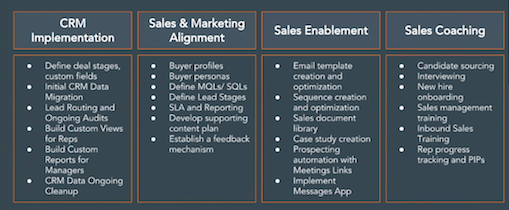 1) CRM strategy and implementation
How do you capture and nurture your leads currently? Where do you store your historic new prospect and client records? What defined sales process and stages do you use to deploy your CRM? Are you seeking a capable and scalable CRM to suit your business and meet your needs?
2) Sales and Marketing Alignment
What is your definition of a Lead? What key metrics/ KPI do you agree are measurable and outcome based? Before your can implement a sales and marketing strategy, this needs to be aligned first within the business.
3) Sales Enablement
How do you progress your qualified leads and automate the sales engagement process? Are you using the CRM and sales automation processes for email, sequences, messaging and sales document/asset storage?
4) Sales Performance Coaching and Training
Do you know how to apply Targeted Account Selling (TAS) and Account Based Marketing (ABM) frameworks to sell to Enterprise and Corporate markets? Many smaller agencies don't have the disciplined sales approach needed to sell to C-Level or Enterprise Level.
How do you close more deals quicker or generate higher value deals. Do have your sales team qualify quicker after marketing leads are delivered?
Are you suffering from the "Leaky Funnel" effect and leads not being followed up?
Do you know the difference between a Sales Coach and a Consultant?

---
How Alchemise Consulting can add more value to you?
HubSpot Inbound Sales and Marketing Agency certified.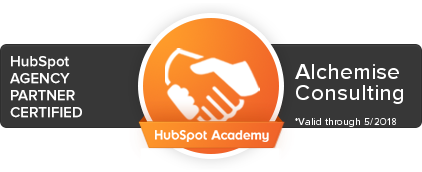 Sales CRM Implementation, Sales and Marketing Alignment, Sales Enablement, Sales Performance Coaching
Industry Based Sales Management Experience
We come from a seasoned sales and commercial advisory background and professional services background before entering the inbound marketing environment. Having access to strong commercial and sales acumen with the sales enablement experience can elevate your business profile with marketing services and client value significantly with HubSpot Sales Pro CRM functionality and inbound sales.
If you need access to creative digital and marketing expertise, we help scope your project brief and also project manage to deliver the required commercial outcomes and tangible ROI.
Shared Incentive, Flexible and Scalable as a Service Model
Pay for what your business can sustain and right size your growth to achieve high ROI. We can just start with either a 6 months or 12 months retainer contract and an initial fixed cost strategy session.
Lower Talent Acquisition costs - market rates for good Inside Sales Representatives (ISR) and Sales Development Representatives (SDR) are increasing and you can save up to 30% on FTE hire costs without paying a recruiter when sales headcount budgets are getting lower.
So you can lower your risk and drive higher ROI with our outcome based model.
Overcome the strong demand for sales and marketing professionals without paying market rates and higher risk.
If you are interested in finding out more how we can drive your business growth forward with Inbound Sales, please schedule in a time to talk to us.
---