Alchemise Insights Interview - 5 mins with Andrew McFayden - Sales Development Representative

What is realistically needed for your Inside Sales and Sales Development team success to align with your customer needs and current market changes?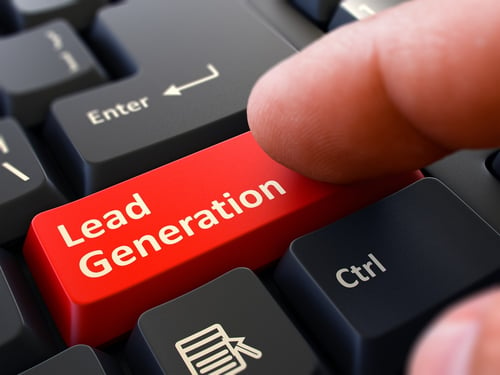 Here is a 5 mins interview for insights with a Sales Development Representative - Andrew McFayden on tips and what his experience and learnings has been to perform as a successful Sales Development Representative. He shares his view about how the modern customer centric approach is different to traditional lead generation methods which don't work anymore.
---
Question 1: What is your view on the role of an Sales Development Representative in today's market?
Answer: Andrew
When I started with Alchemise Consulting it became apparent that the role of the Sales Development Representative today is a unique offering very much different to the standard inside sales positions. While they wear a sales, commercially focus hat, they also need to sit on a marketing chair. What makes this role unique is prior to the 90's (and the digital age of data collection, such as names, phone numbers and email addresses, etc), the Marketing department/Agency was engaged to attract the customer and compel them to pick up the phone or walk through the door. The sales people then qualified those that walked in and then proceeded with the sale process.
Today the Inside Sales (ISR) or Sales Development (SDR) role performs a bridging function between the two business units and in part prospects/researches and initially qualifies the contacts before introducing the sales team/contact to follow through with closing the sale.
Where the role is able to be fed qualified contact lists from established sales enabled processes, it facilitates the efficiency and focus of the position to facilitate the commercial outcome needed for the business.
---
Question 2: Have you needed to be more sales or marketing focussed in your day to day activities?
Answer: Andrew
My focus in the role has been more on sales to qualify the prospect while balancing this with the marketing aspect of researching and profiling, looking for online triggers relating to the companies and challenges/changes that the company may be going through that are relevant to begin initial engagement. This balance of both sales and marketing understanding provides the experience with focus on being customer centric.
---
Question 3: Is relevant industry experience or sales experience required, for example to market technology based solutions or high value services?
Answer: Andrew
Having industry experience for ISR's does provide value with the comprehension of the on the ground language when speaking with the prospective contacts, especially with the acronym saturated Information Technology world. If this is a gap in the ISR's comprehension and it is not addressed early in the engagement of the ISR then confidence in phone discussion will not be present also this can lead to miss interpreting key information that is conveyed by the contact. When talking with people in the industry, trying to fake it till you make it", will destroy the ISR's credibility.
---
Question 4: What specific skills/ experience and approach do you need to develop to increase your success in the role?
Answer: Andrew
As mentioned above, understanding of the industry vertical jargon is important for the Inside Sales or Sales Development Representative. Of equal importance also is the mental fortitude, resilience to be able to shake rejection off, like water off a ducks back. Being Phone (Trigger) happy as opposed to Phone (Gun) Shy is vital to have in this role. I believe that having an approach of being willing and able to speak to anyone would be an ingrained quality/skill in your ISR. Making numerous calls in a focussed way is also another key requisite of the role.
If the ISR has a customer service/centric approach to the position, in that they are looking at ways that they are able to help their prospective contacts will also be of benefit to the business, the client and success in the role. If the skills and experience are needing fine tuning then having someone to coach you is vital to future success. The other key skill that needs to be developed is common courtesy. Lacking this level of etiquette can ruin the business reputation fast.
---
Question 5: How did your manager help mentor or guide you in bridging the gap between sales & marketing as a team?
Answer: Andrew
With the above mentioned, it is worth stating that even with the skills that I started with at the beginning of the engagement. There were additional areas of learning that were also needed. I found being able to verify some of the unfamiliar industry speak, along with a higher level of industry understanding from Chak Ng, greatly assisted with my own knowledge gaps and approach not to mention the guidance on courses best to take that would further improve my own skill set. This highlights the importance of working together and keeping the communication lines open. Working as a team as opposed to having a siloed approach is one of the stark differences, I have seen with Alchemise Consulting as opposed to other organisations that I have engaged with previously.
---
Question 6: How did the use of marketing and sales tools CRM/ Marketing Automation help you in your role? i.e Hubspot value.
Answer: Andrew
Part of this is having processes in place to ensure smooth engagement, a team approach, the use of a CRM that is more intuitive and of value straight out of the box, along with the marketing automation that the tool supplies were of great assistance. The tools and Automation enabled me to gain visibility on prospect interactions, thus being able to reach out when the contact had viewed the content/communication that was sent to them and not fly blind and pester the contact when they have been busy with BAU issues that draw their attention. The analytics also provided insight into being able to understand which part of the (PDF) communication was viewed and for how long. This was especially true when used in campaigns.
---
Question 7: What type of training did you required for each campaign?
Answer: Andrew
As for the campaigns the additional training that was undertaken was very much bespoke to each business that was engaged with. Knowing the client's business in preparation with being onsite, immersing and spending time within their business or reading through additional marketing collateral along with a content map to furnish individual material relevant to prospect discussions. In addition to this any cultural idiosyncrasies relating to geographic region was also required. This all comes down to distinctions or details of the engagement. Without the additional research and pertinent information, it would have been difficult to achieve the results that were gained.
---
Question 8: How important is preparation during a campaign setup and which aspects are vital to having a chance of success?
This comes back to the initial preparation when starting a campaign. Which as mentioned previously comes down to understanding what the client's needs are and also making sure that all systems, tools, internal contacts/stakeholders and needed processes are in place before starting the engagement. While I have been at Alchemise I have seen other clients who have adopted a cowboy, gung ho approach and have not realised the success that they were hoping for. When you consider the capital outlay and personal reputations put on the line, it is exceptionally important that informed preparatory ground work be in place prior to implementation of on the ground activities.
---
Question 9: Can you share two examples where the use of a sales enablement process worked well and what type of customer engagement made sure everyone was in sync?
Answer: Andrew
A client event set one month in advance is an example of the preparation needed that provided a tangible result through the use of a sales enablement. A list of relevant enterprise companies where supplied by the marketing department and additional scripts and supporting collateral. This facilitated confident discussions with supporting documentation that could be supplied to clients that was relevant to their position in the company. The result was 19 pre-registrations were booked in from C-Level contacts for the event in this time period.
Another example was for another organisation providing Cloud management services that needed to warm up a list that had gone cold due to the timing of the previously implemented campaign by a 3rd party. Scripts were put in place with along collateral marketing material. The use of a CRM that supplied analytical information on individual contact engagement also enabled me to further successfully interact with prospective contacts. The result on this engagement was in just 30 days, from 200 contacts, we achieved 53 leads, 23 MQLS AND 8 SQLS.
---
Question 10: How did you measure success in the campaigns? Can you give me an example of where greater conversion was achieved?
Answer: Andrew
With each of these two examples above the success was measured in initial qualified preregistrations for the event and with the second engagement it was a pre defined qualification process on what stipulated an MQL (Marketing Qualified Lead), SQL (Sales Qualified lead) and leads that needed further nurturing.
---
Question 11: What would you suggest to a company that is searching for more leads and approach to lead generation?
Answer: Andrew
With qualified leads being vital to a company's survival I would suggest that with other companies with their own lead generation process, that they work out exactly who they are looking to reach. Have a sound marketing strategy in place with supporting marketing collateral. Define what success will look like with the commercial return that is expected with a set time frame.
---
Question 12: What is your advice to the many start up and SME companies you have spoken in the last 12 months about their business growth aspirations?
Answer: Andrew
For the companies in the last 12 months that I previously spoke to there have been some real observations and useful tips about handling some growth obstacles.
Don't engage with a creative company unless you have a defined plan on what the commercial return will look like.
Ensure that the agency defines the process that they plan to implement to generate leads.
Make sure that the leads generated are categorised into levels with each level clearly defined so it can be prioritised. If your creative agency is not able to at least provide Marketing Qualified leads from the work that is undertaken then this should be a warning sign for you.
---
For more insights about how Inside Sales and Sales Development process and resources can increase performance and conversion, please look at these previous blogs.
To read more about our recent sales and marketing insights and related articles please visit our
Good luck in 2019! To kick start your year, we would like to offer you our FREE E-Book on "How to increase your profits with 7 Profit Multipliers!
Are you reflecting about your 2019 plans and where you need help with Sales Development or Inside Sales structure, processes or resources? Feel free to contact us for an initial discussion about your sales & marketing challenges and to book in your independent health check. We can demonstrate specific value by identifying where we can help you and your business accelerate your sales engagement and increase your sales development performance and effectiveness.
Contact Alchemise Consulting at info@alchemiseconsulting.com or @alchemise_cons or call our office on +61(3) 9225 5022.