Introduction
My recent visit to Kuala Lumpur for Chinese New Year and some business meetings prompted me to contemplate what real customer success and service is about two customer experiences I had. We know everyone seems to be short term focussed these days but if you take things into perspective, I wanted to prompt some thought around the short term game or long term game businesses are demonstrating in terms of customer experience, customer success and setting the right strategies focussed on effective ways to address retention challenges and also customer lifetime value.
One was from an airline, Qantas, and the other from a leading hotel chain, IHG - Intercontinental Hotel
It led me to think that whether it's old or new, modern or traditional, human or digital based, customer experience basics are still the same!
Most service based businesses still need human to human interaction at the end of the day. Digital is just a channel for connecting and automating interaction which can help streamline the process to handle more volume or increase scalability to service customers with communication or customer service.
I will share some recent observations and my customer experiences and insight for customer success which I need to remind myself to apply with habits and business clients.
In relating these basics back to modern day customer success approaches the businesses who are investing in this through people, process and systems helps gain clarity for sustainable customer centric strategies and growth. It also helps enable decisions based on human values of your well skilled staff, standards and trained culture with maintaining standards of how to deliver exceptional customer experience and service.
The common theme here is personalisation and also consistency of service. This definitely helps differentiate your core services and customer impression against your competition.
Customer Experience #1

1) Qantas International Flight - Melbourne to Jakarta
After a late turnaround and clearly some preparatory challenges from ground crew whilst working on a tight schedule, the Qantas crew were pretty stressed to sort out the logistics but also focused on the customers simultaneously

Peter, the Qantas attendant was excellent in providing service with the Customer Service Manager. He diffused easily the challenges pre-take off they had to ensure the crew were focused on the customers.
In business class, having a record of previous customer data allows for personalisation of the service (this is example of how being informed helps).
That left me impressed in the follow through of the crew at the end of the flight. I know not everything goes according to plan but it's how you recover. It's about setting or resetting the expectation and how you manage it along the way with actions, follow through or communication to your customer. On this occasion no request was too difficult and the crew were proactive in their attention to service and individual needs.
Customer Experience #2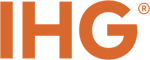 2) Intercontinental Hotel – Kuala Lumpur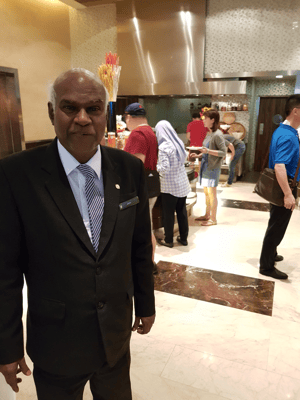 I have returned to KL, one of my favourite cities which I travel to yearly to visit family over Chinese New Year.
For the past 3 years, while I have been staying at Intercontinental in Kuala Lumpur, I have been served by Jason and his team. The first year I recall Jason coming over and introducing himself to make known that he can assist or be of service not just in the hotel restaurant but other team members who can help during my stay.
I was pleasantly surprised for him making the effort to ask about my stay and also intended travels and trip in KL. Since then as I have known him a bit more with further visits I have observed his own personal standard of service he strives to provide with his team.
*(Photo from Serena Brassierie at the Intercontinental hotel in Kuala Lumpur)
Jason has 46 years of customer service in hospitality. For him it's a hobby and he works 7 days with limited time off. Whether it's rush hour for breakfast or towards the end of morning service, the approach is the same.
Some basic tips and observations for customer success
Jason prides himself on and sets this example for his team with:.
Personal Greetings - Making sure he values you by knowing your first name
Consistency - Every morning he follows a routine and ensures level of service.
Customer Data Retention - Having a previous knowledge and retention of your customer preferences and interests helps build the customer care and success required. If you underpromise and overdeliver that is one basic element which helps manage your customer expectations.
Knowledge and curiosity - He makes and effort to ask many questions and show interest to engage with the customer.
Team player and multiple touchpoints - The co-ordination in sections from his team members including introducing them allows customer service continuity if he isn't available.
Going over and beyond - When nothing is too difficult and there is service with a smile, that can't be faked. The authenticity and genuine nature comes across.
Attention to detail - The team doesn't miss a beat and knows exactly where and when to attend to customers starting with front of house and a process.
Succession planning - He mentions that he is grooming his upcoming customer service talent for the next generation when he retires.
Helpfulness in other areas outside his department – customer focussed within a team. Naturally

asking and offering help? – Can I get you anything else?
Pay attention to all of your customers proactively!
I've observed the way he worked the room and made time to personally attend to each table needs and ask questions. Even though it was one of the busiest times of the year, he was able to spend the time talking to guests and not rush. With his experience and wisdom he was still able to keep an eye out for his team and guide/ advise with the detail required for a smooth operations and experience during breakfast service time.
I observed him help a young child at the buffet servery also from care not because he had to as his job. His work and passion becomes a hobby as a reason to continue serving customers. This isn't just applicable to the Food and Beverage sector, but to all customer service industries.
Importance of succession planning


All of the younger team members are following suit with being trained with a customer care mindset and aware of digital travel apps like TripAdvisor and other review apps which reflect on their performance and customer experience.
Personal
isation
Jason knows me by first name basis, which room number and also some of my preferences. He customised his service towards me, proactively a "teh tarik" and suggesting I try a chef special.
The care is authentic and genuine, not because he has to but because he wants to. This is something natural with sincerity which can't be faked. I look forward to seeing him again next year at the Intercontinental Hotel.
Outcome


For many businesses, there is a basic level of ability and knowledge in how to increase in customer satisfaction and loyalty , average customer lifetime value, relationship and consistent positive feedback. The ongoing delivery can be a challenge but feedback always help keep standards and the management attitude and support towards the team.
Often the 'short game' played these days only achieve transaction goals in that moment but I think a balanced strategy is needed today. It is costly to battle your competition based on ongoing cost of acquisition. To build customer loyalty and repeat business depends on how you demonstrate value but also takes time to invest in achieving this consistently. To be customer centric you need ongoing direct feedback from customers.
By playing the 'long game', there is better engagement and the experience sustainable for repeat business, demonstrable commitment to value, increase in revenue based on customer lifetime value and a reflection on the brand awareness and service standard also.
Would you like more happy repeat customers which keep growing with you, or many average or less desired customers that you feel you are obligated to but given a choice you may not choose to deal with them?
In closing


What I have seen is that H2H still applies either in digital or face to face form. When businesses refer to customer success it requires the dedication and commitment as well as ability to build upon an initial relationship by delivering consistently and increasing the experience overall to delight the customer.
Whether it's manual or digital still requires a human process and awareness of the customer. In saying this many businesses I have seen say they want to deliver customer first service however delivery and execution has been questionable.
One method to look at this is with the Customer Centric Flywheel Model adopted from HubSpot: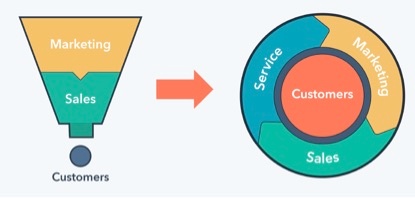 Source: HubSpot
In today's market, all three elements of customer success, marketing and sales needs to be integrated amongst teams or between front of house and back of house. It's not just about running your sales, marketing and service departments separately, but to be customer centric you need to place the customer at the centre of your 'flywheel', not just a single funnel. To me, the customer experience is why I will gladly come back to the Intercontinental Hotel in Kuala Lumpur. l have realistic expectations and this applies across any service based industries where you need to value your staff and team but starts at management level setting the example.
If you would like to explore how well your sales, marketing and customer teams deliver customer experience across all channels, we can help you assess your customer improvement plans.
Simply register for your no obligation 1 hour consultation below
By the way if you missed one of our case studies for the importance of face to face and digital customer experience here is a good read about a poor customer experience to prompt some actions to review in your organisation:
How not to deliver Customer Experience in the retail sector.