Alchemise Consulting expands Digital Service Capabilities to help clients align sales and marketing strategies in APAC region.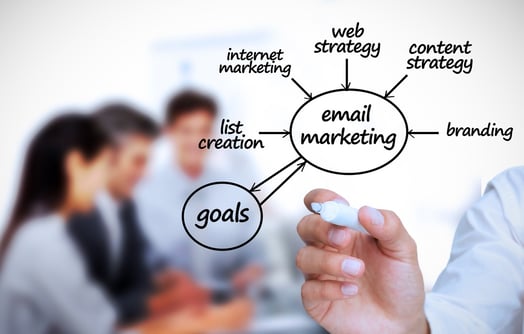 Our differentiation
We have expanded our business consulting services to meet the current market environment and client needs in order to address business sales growth gaps for organisations within the APAC market. We specialise in sales enablement services and go-to-market strategies combined with the ability to provide deep industry expertise in sales and marketing within a corporate and SME environment.
Our clients experience value from our holistic vision and approach, being sales profit focused and sales driven in delivering digital services projects. The application of industry based business consulting and field sales and marketing experience provides a strong appreciation across three key areas of strategy: people, process and (strategy led) systems.
How we work with the new Marketing and Sales funnel
In acknowledging the shift in what the market needs, our digital capabilities and focus on bridging the gap between sales and marketing is through effective sales enablement and multichannel marketing strategies which are designed to adapt to client and market needs.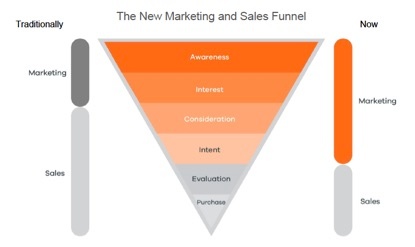 Unlike a full service traditional or digital marketing agency or a digital creative business focused on delivering web design, SEO, creative campaigns, marketing communications or applying digital marketing tactics, we take a broader business outcome approach first. This allows us to connect our recommended solution across the full marketing and sales funnel that aligns with sales and marketing processes. Our success is based on agreed KPI's and outcome based results to help achieve our clients' business and financial objectives.
Without a strategic plan, goals, and a holistic approach agreed with our clients, the value and focus on executing a plan based on ROI alone is hard to achieve. Client success can be achieved through measurable ROI based on agreed outcomes and shared risk.
Our digital focus
Alchemise Consulting is gearing up for further progress with our business this year and excited to announce that we are expanding our capabilities to incorporate a holistic business growth approach, encompassing a strategic focus on people, process, and systems for sales and marketing solutions.
We recognize the importance more than just digital marketing and having a business strategy to be more successful in effective lead generation, new business development and a more personalized content appeal to specific audiences.
This year we plan to release quarterly newsletters with updates on our latest business news, so feel free to follow our company pages via LinkedIn and subscribe to our newsletter.
Where our digital services can add value
Our clients see how we apply a strategic consulting framework towards our projects and advising on practical sales and marketing strategies brings the required focus and accountability. In this current market of disruption and business growth challenges faced within many service industries and sectors, our point of difference is to specialise than to try to service the general market.
Our passion lies in working with high growth clients within services industries in the APAC region.
Innovative and disruptive ICT sector (across Cloud, Service providers- SaaS, PaaS and IaaS), Infrastructure, Cybersecurity, Application and Software domains,

Engineering companies,

Telecommunications and Service Provider sector,

FinTech companies

Professional services focused on traditional business services (including financial services, legal, HR, accounting and other niche consultancies and high growth),

Marketing and Digital agencies
We assist business owners without dedicated sales and marketing staff or augment sales and marketing managers with your specific needs or gaps.
Our knowledge from years of industry sector experience within Enterprise, Corporate and SMEs provides adepth of actionable advice and engagement which align to help execute the strategies required.
Our service delivery approach
Typically, we provide an initial consultation and a digital readiness assessment followed by some immediate recommendations and a roadmap to address the key business challenges. Our simple and flexible model is based on a shared risk, fixed cost retainer and profit and success fee model on a project basis.
The core pillars of our engagement model are strategy driven. We work to sales and marketing objectives, as well as business, operational and financial considerations across three domains which are interdependent:
People – Digital specialists, customer experience, creative marketing and CMO as a service, ISR's, SDR's
Process – Digital sales and marketing process, lead generation and inbound marketing and sales enablement services,
Systems – CRM and marketing automation advisory and implementation, managed services.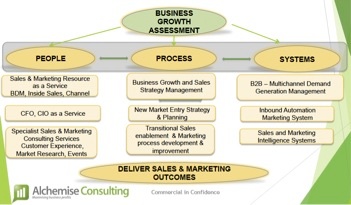 Our digital services
Digital Strategy
Digital Readiness Assessment (DRA)

Digital strategy and process consulting

Strategy and ROI alignment between sales and marketing functions.
Digital sales and marketing process
Digital marketing automation, inbound marketing and CRM systems ( Hubspot and Salesforce)

Sales enablement services

Digital Customer experience consulting services

Digital market data insights
Digital Sales and Marketing Expertise
Digital strategists

Chief Digital Marketing Manager and Sales Manager outsourced services

Customer Experience process specialists

Inbound Sales and Marketing process – Hubspot Certified Agency partner

Marketing Automation (Hubspot and Salesforce) and associated Services

B2B Digital Lead Generation Campaigns

Events Management
Digital Marketing Services
Full service marketing agency services.

Digital web design capabilities

Content Development (specialisations in Technology, Financial Services and professional services - APAC market context)
Meet our digital consultants
In recent months we have welcomed two new associate consultants to our team, Melanie Gray and Ong Kai Kiat, both of whom bring specialist skills further expand our digital capabilities, as well as our ability to work efficiently throughout the APAC region as a team.
Melanie brings a fresh and unique perspective to the digital marketing arena. Her expertise in Google AdWords combined with her experience offering full-service marketing strategies, allows her to produce highly effective, results driven campaigns for clients across a range of industries. She is an AdWords Certified Individual and her drive and passion for marketing has earned her a coveted Google Partnership.

Learn more about Melanie: http://alchemiseconsulting.com/consultant/melanie-gray/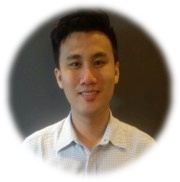 Kai Kiat's expertise is in content writing, with specialisation in the banking and financial, and technology sectors. He prides himself on extracting the key points and detailed information about products and services, and presenting them effectively to company's prospective clients. Recently he had an article published March 17th in the Singapore Straits Times which you may find of interest to read... http://www.straitstimes.com/branded-content/serving-the-under-privileged-through-wealth-made-from-networking
Learn more about Kai Kiat: http://alchemiseconsulting.com/consultant/ong-kai-kiat/
Our strategic digital partnerships - Hubspot
We have expertise in Salesforce CRM and also is a HubSpot Certified Agency Partner for inbound marketing automation and sales CRM software with value added end to end project and management services: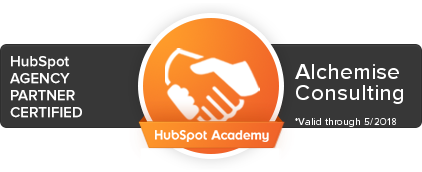 Recent Blogs -Digital Services
Here are some of our recent blog posts relating to digital services.
An Independent review of HubSpot (

published by our guest contributor, Jamie Strachan - Independent Digital Solutions Architect.

State of Inbound Report 2017:

(

Please find a copy of the FREE State of Inbound 2017

available here providing some data-driven insights into the future of sales and marketing released by Hubspot.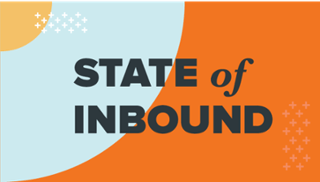 We have been busy delivering consulting projects for new clients during the past 12 months to deliver lead generation, sales channel enablement, and digital campaigns. We've worked within the ICT, engineering services, and financial services sectors, both in Australia and throughout the APAC region.
We acknowledge that the marketing of professional and niche services can be challenging without the real field and industry domain expertise required to assist with a go-to-market engagement.
Niche areas to market such as ICT Cyber Security, Professional services, Finance and Investment sectors need a strategic experience and contextual knowledge based approach for effective marketing to Enterprise, Corporate and Government prospective clients.
If you haven't seen our recent posts, have a read about two of the digital projects we worked on during 2016 how we have assisted in solving some key sales and marketing challenges.
1) Web user experience review for lead generation campaign - A digital strategy assessment and user experience transformation for ICT security consultancy campaign.

2) Digital marketing automation for lead generation campaign - How we helped a US Networking vendor in APAC address their digital marketing automation process challenge to generate leads
This year we plan to release quarterly newsletters with updates on our latest business news, so feel free to follow our company pages via LinkedIn and subscribe to our newsletter.
Let us tailor a custom digital marketing and sales campaign for you which links your business strategy, sales and marketing financial targets and investments together - click below to register for an initial no-obligation consultation.