Andrew McFayden - Marketing and Sales Insights Consultant

At the end of Q4 with the new financial year just around the corner, there are so many things to cover, to keep it short I will touch on creative agencies, strategies vs tactics, and inbound marketing.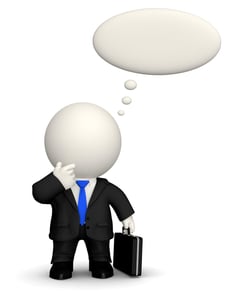 In the last quarter, discussions with various professionals in the industry have uncovered a growing dissatisfaction from the engagement with the creative agencies that have popped up in the last 20 or so years since the expansion and reliance on computers across society.
This has become a lot more apparent in the last five years as outbound methods are faltering and the turnover of experienced sales staff are the casualties. This has resulted in a chorus from professional services companies wanting stronger qualified leads and more leads as the referral network is short lived.
Creative agencies are also promoting a raft of paid options to bring more leads in a response to this with the result appearing to be a whimper in a dark corner as opposed to the suggested glowing centre stage spotlight. It is important to note that having a new website generated that looks fresh and different even with a Google Adwords, CPC, PPC or other types of paid promotions are being passed off as strategies that will get new business when in fact they are on the ground tactics without a clear direction.
A strategy is a plan to reach a particular goal (in this instance) for a business or organisation. This comprises of a number of actions that are planned out before hand with the aim to reach that goal. The tactics are the individual actions undertaken in the execution of the strategy to reach the end goal. A business strategy is a different living animal as opposed to a marketing strategy.
The misuse and misunderstanding of the term by creative agencies has resulted in many businesses feeling as though have lost out significantly in the engagement. There has also been a pull back from using creative agencies due to the above practices and also failures in their efforts.
Outbound unqualified calls have also been challenged more so in the last five years as technology on office and mobile phones along with email filtering/spam/blacklisting has been employed more as a means to block and filter unwanted communications. Ironically the result has been that companies that use outbound sales are also employing the same methods to block incoming calls.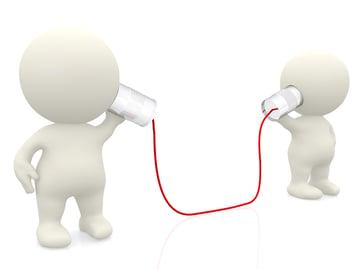 The result is that inbound marketing, used to attract new business, is making a resurgence by younger professional services to attract and win clients from their older, larger and slower competitors. Older companies are retrying the same actions used in the last 20 years to try and retain existing business and grow new business and struggling in the process. The shift in the industry is a mindset change that is desperately needed to remain competitive. Tools or systems alone won't mean that they are now inbound proficient.
The inbound processes and methodology need to be embraced to attract your ideal client. In short you need to ALCHEMISE your business strategy and marketing strategy to the new way to obtain the commercial gold that you are looking for.